5-Step Value Growth Process
Free Business Assessment to determine the current health of the business.
Discover the best solution for your business.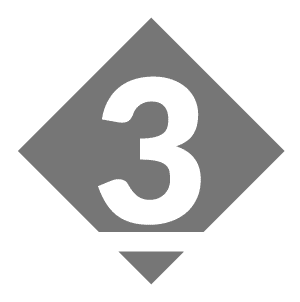 Develop Strategy that is realistic and time sensitive.
collaborate to Execute the plan and adjust accordingly.
Watch the profits and value of your business grow beyond your expectations.
GROWTH POINT PARTNERSHIP SYSTEMS
Expect Growth:
Plan for it and be relentless on establishing the needed strategy to achieve the desired goals.
Share the Vision:
Embed the vision into the corporate culture by clearly and consistently communicating it via multiple channels. This ensures teams move in the desired direction.
Celebrate Success:
Reward the team when you win.
Work for It:
It takes work to ensure the right processes are implemented and adjustment are made. Roll up your sleeves and start achieving quality beyond expectations.
Stay Strong:
Follow through on decisions no matter how much it may hurt.
♦ Admin and Operations
Admin and Operations Goal – Develop consistent processes and accountability.
Management of Staff
Handbook, Employee Files, and Annual Reviews
Payroll and Benefit Tracking
Recruiting
Training
On-boarding and Off-boarding Staff
Scheduling Workflow
Team Meetings and Communications
Process Improvement
Customer Service
Dashboards and Production Reports
Facility Management
Quality, Safety, and Compliance
♦ Financial
Financial Goal – Create and adhere to an overall company budget, create cashflow, earn above average EBITDA Margin, and become debt-free!
Financial Analysis
Cost Reduction
Head Count and Yields
Budget and Projections
Accounting Software Administration
Credit Card Processing
Accounts Payable
Accounts Receivables
Payroll
Cash Flow
Financial Reporting and Dashboards
Month-end Closing
Bank Reconciliation
Secured Loans
Unsecured Debt
Coordinate Accounting Services
♦ Leadership
Leadership Goal - Develop leaders to master SmartGrowth™ principles.
Strategic Planning
Advisory Board
Leadership Development
Change Management
Conflict Management
Legal
Vendor Search/Contracting
Succession Planning
Mergers and Acquisitions
Divestitures and Liquidations
♦ Sales and Marketing
Sales and Marketing Goal - Create successful processes and lead generation flow to grow profits.
Management
Sales Process
Recruiting
Training
Marketing Services
Pricing and Contracts
Networking & Associations
Pipeline Management
Lead Generation
Account Management
♦ Technology
Technology Goal – Implement state-of-the-art software that noticeably improves productivity.

Technology Planning
Network Administration
Telephone & Security Systems
Cloud Service Management
Hardware Service
Software Training
New Technology Procurement
On-boarding New Users
Hiring Key Technology Staff