We Grow Profits
Accelerating your business to new heights takes a guiding hand. When business owners are entering a new phase, they need a partner to balance the workload. That's where our fractional COO services can step in to help. Our clients get an advisor that has been there, done that in their own companies and also guided other businesses to success.
We Are Hands-On
Our services support our clients through proven processes, technology, systems, and principals built into our proprietary system, which quickly improves EBITDA margin and business value. Our collaborative approach allows us to tailor our services to what each individual client needs most whether you are a B2C or B2B company.
If you are a leader who is working IN your business and has no time to work ON your business, we can help. Our roll-up-our-sleeves approach tackles your necessary business management projects to ensure profitability. Learn more about our services and pricing.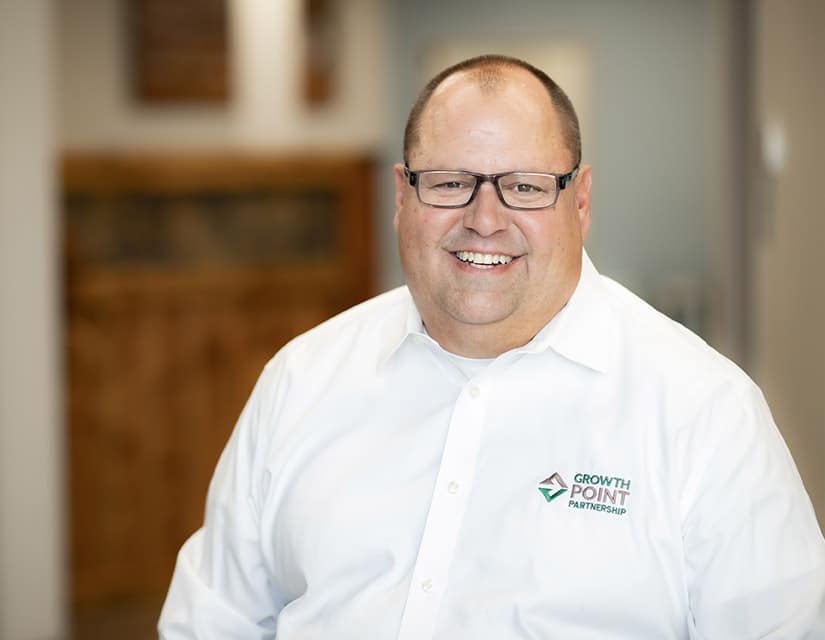 Dan Smits
As founder, CEO, and entrepreneur, Dan is a leader of positive change in the areas of management structure, revenue growth, revenue cycle management, business turnaround, operations, and corporate culture. During his 30+ year career, he has created three successful businesses where each business delivered (on average) yearly 25%+ in EBITDA. Each of those businesses led to successful acquisitions.
Through the businesses he has led, Dan has been responsible for leading over 100 other businesses through turnarounds and value growth initiatives.
A true visionary, his skills extend to sales development, leadership, and the finesse to motivate teams to accomplish goals and get things done.
He is a Cross Functional and Multidisciplinary Advisor/Advocate/Operator.
Our team is committed to partnering with business owners, executives, and entrepreneurs to accelerate the creation of company value.
Growth Point Partnership Mission Statement